Alamo Area Shetland Sheepdog Club
Mission
The purpose of our Sheltie Rescue is to provide medical treatment and care to lost or abandoned Shelties until they can be reunited with their owner/owners or adopted to permanent loving homes. Under certain circumstances, we also accept owner surrendered Shelties for re-homing.

We make a concerted effort to locate the owner/owners of each dog. If we cannot locate the owner/owners of each dog, our personal commitment is to find a family for the adoption of our Rescue Dogs that will foster companionship, love, care, and safety.

Contact us to inquire about the most recent availability of shelties needing a forever home.
Animal Defense League: 655-1481
Open daily 10:00 AM to 6:00 PM
www.adltexas.org

City of San Antonio Animal Care Services: 207-4738
Monday to Friday 11:00 AM to 6:30 PM
Saturday: 11:00 AM to 4:30 PM
Sunday: 12:00 PM to 4:00 PM
www.sanantonio.gov/AnimalCare

San Antonio Humane Society : 226-7461
Monday through Sunday 12:00 PM to 7:00 PM
Closed on all major holidays
www.sahumane.org

Man and Beast: 590-7387 (no message recorder)
Closed Saturday, Sunday and holidays

Responsible Pet Owners Alliance: 822-6763
Daily 10:00 AM to 4:00 PM
Message recorder after hours, weekends and holidays
www.responsiblepetowners.org
Austin Sheltie Rescue
www.sheltierescuetx.org

Dallas/Ft. Worth Sheltie Rescue, Inc.
www.sheltie.org

Houston Sheltie Sanctuary
www.houstonsheltiesanctuary.com



Help Agencies
Sheltie Rescue in Texas
Sheltie Rescue Contact:

Tammi White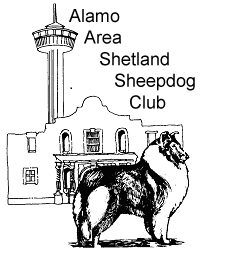 Alamo Area Shetland Sheepdog Club
San Antonio, Texas
Established 1969